Community Engagement    
The voice of young people and their families is absolutely essential to the Merseyside Violence Reduction Partnership's (MVRP) work. Through attitudinal surveys, peer action groups and events, we listen to the comments and concerns of our community and act upon them.
Merseyside Peer Action Collective (PAC)
In partnership with The Young Person's Advisory Service (YPAS) we coordinate a team of young people from across the region who conduct peer research and social action with people aged 10-20, with the aim of reducing youth violence. Past projects have included investigations into young people's mental health, the impact of COVID, and the fear of crime.
Go to Resources to read their findings.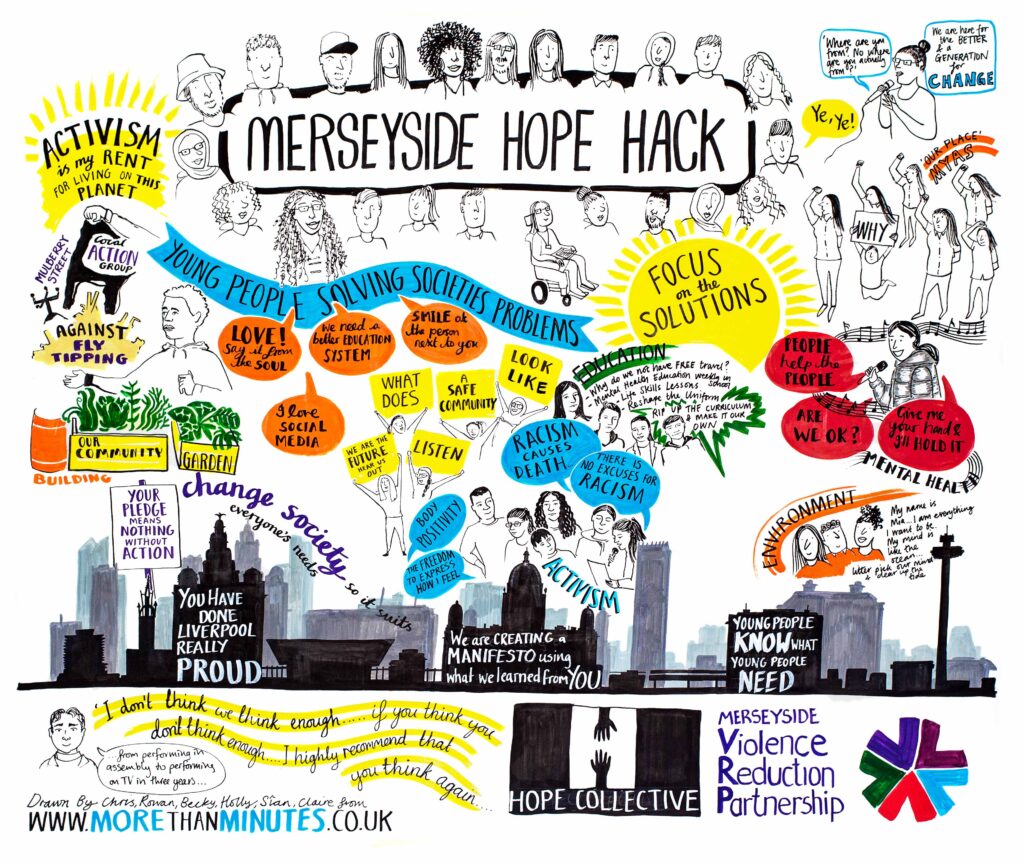 Hope Collective
The Hope Collective is a powerful partnership of leading cross-sector organisations working together in a spirit of unity to create real change for young people and communities across the UK. The Hope Collective organises Hope Hacks where, through presentations and activities, young people have a platform to express their view on the subjects that matter to them most. Those opinions are then sent onto Government. The MVRP organised its first Hope Hack in 2023 (see News and Blogs page).